My new life with colored pencils


Paintings, Summer 2010 opened with a reception at the Geisel Gallery in the Bausch & Lomb Building on November 11, 2010. Below is Floating Landscape, one of the 11 paintings shown, a sampling of the things I worked on in the studio during the summer of 2010. During this past winter I reworked this painting.
---

Floating Landscape, Nov, 2010, acrylic on canvas, 8 feet by 40 inches
8.24.2010 Five paintings for Arena Theater in Indiana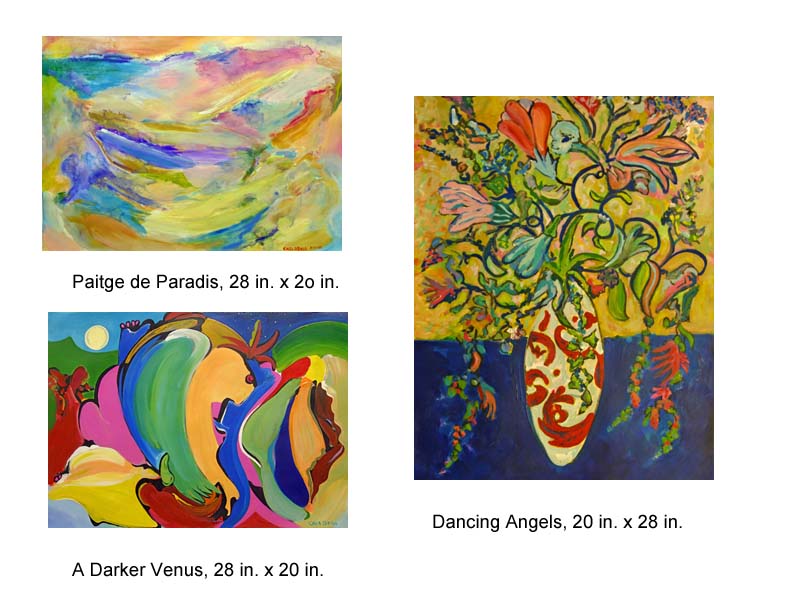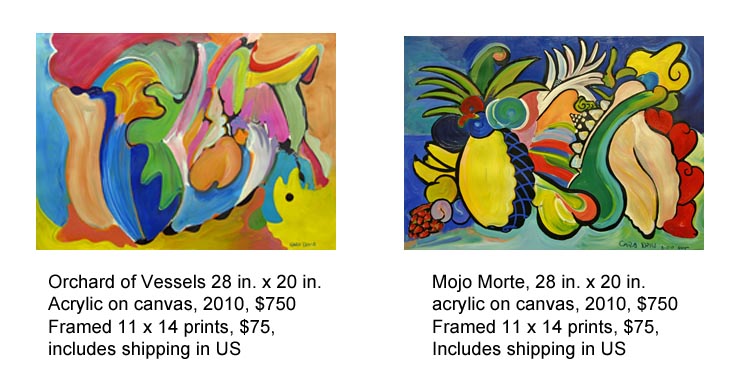 4.11.10
One of the Spring cleaning projects at the studio has been to get the etching press put back together and start making prints again. Above left is the first fruits of that effort, Service, a monoprint. The second print, Landscape, is a variation of the print of the same title done in 1980 at Craig Steketee's print shop(see bio).
Directly below are some of the paintings from my December 2009 show at Kinetic Gallery at SUNY Geneseo, in Geneseo, New York. All of the images are available as signed, numbered, and framed prints. If interested contact me for details.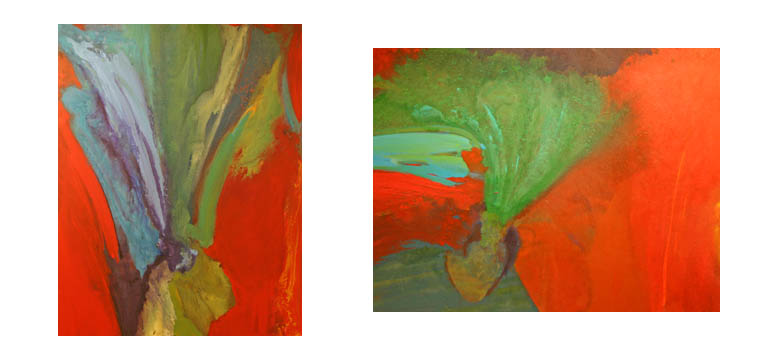 Above left, Tree of Life, 2008, 4' x 5', acrylic on canvas. Above right, Edge, 2009, 4' x 5', acrylic on canvas.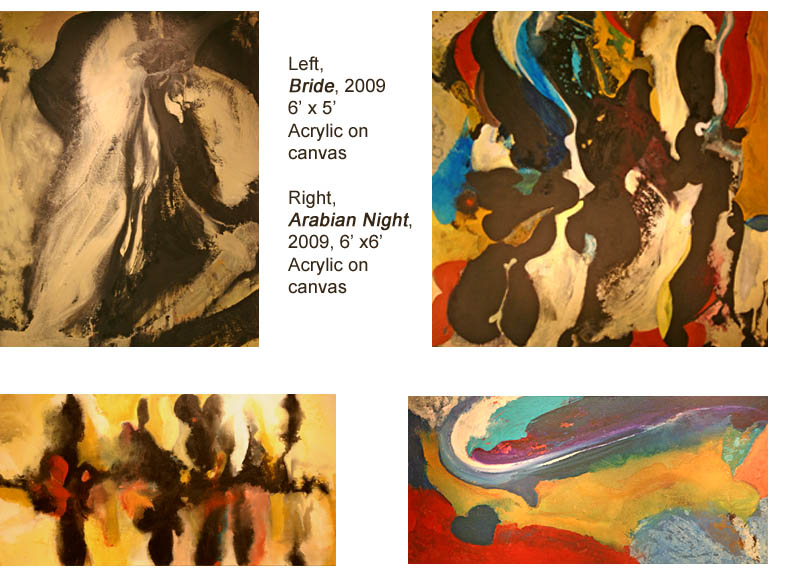 Above left, Between Here and There, 2009, 24 inches by 60 inches, acrylic on canvas, and at right, Penultimate Wave, March 14, 2009, 32 inches by 84 inches.

Above, Landscape, 2009, 30 inches by 96 inches, acrylic on canvas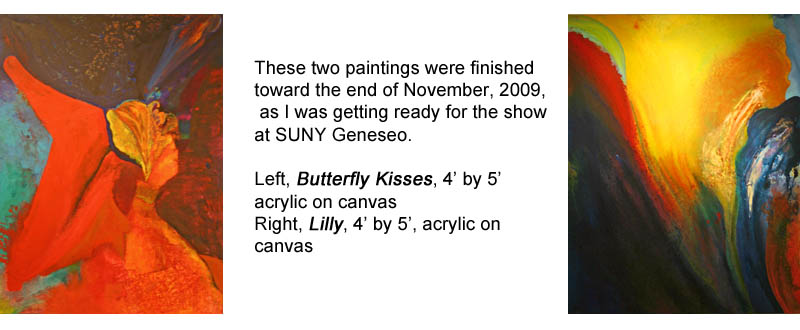 On September 11, 2009, Christine and Paul Knoblauch ( www.paulknoblauch.com ) held their Bottega Ventura at Knoblauch Metalworks in Rochester, NY. I was invited to show a painting for the event, and chose a recently finished painting, pictured above left. I had a contest to name the painting, and the lucky winner would get a print of the painting. I got some interesting ideas for the name, like Hootchie Cootchie Boogie Woogie, Paradise of Thorns, Cobra, Heart by Numbers, to name a few. Jesse Sorman's suggestion came the closest to naming what the painting was truly about- "Jardin des Coeurs" - Garden of Hearts. Thank you to everyone who took the time to think about it and made suggestions.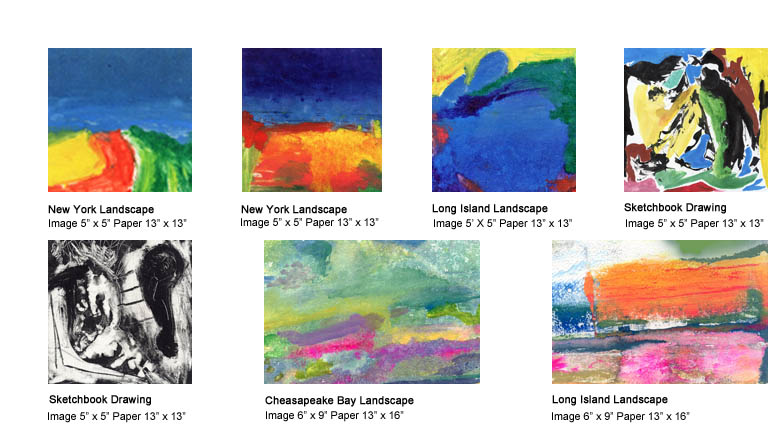 The sketchbook drawings above are all available as limited edition prints for $25.00 each, or framed in black for $50.00. Shipping and handling $12.00